LandSense project starting


LandSense - a Citizen Observatory and Innovation marketplace for Land Use and Land Cover Monitoring - will build an innovative citizen observatory in the field of Land Use Land Cover (LULC), which collects data both actively (through citizens) and passively (from authoritative, and open access sources) and integrates them to provide valuable quality-assured in-situ data for SMEs, larger businesses, government agencies, NGOs and researchers. There is currently no single marketplace that brings together the growing demand for in-situ data for the monitoring of land use. LandSense will build such a marketplace to attract a vast community of users across numerous disciplines and sectors and thereby boost Europe's role in the business of in-situ monitoring. LandSense will also provide multiple pathways for citizen empowerment that go beyond simple data collection by providing a range of engagement tools that will allow the voices of citizens to be heard.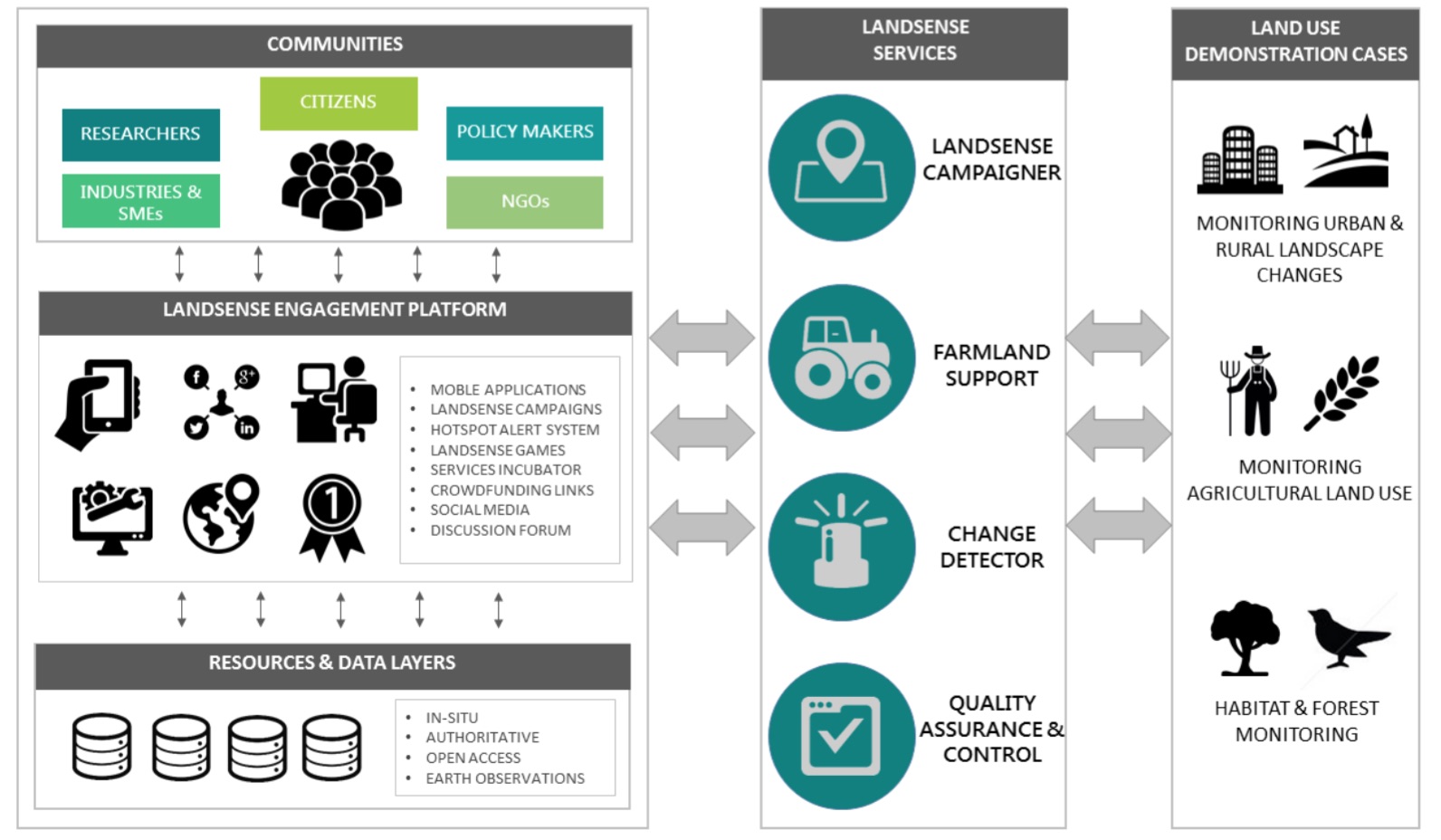 Project is led by International Institute for Applied Systems Analysis (IIASA, Austria) and joins partners from all across the Europe:
Birdlife International (UK),
Sinergise, Slovenia
University of Nottingham, UK
InoSens doo, Serbia
GeoVille Information Systems GmbH, Austria
Environment Agency Austria, Austria
Institut National de l'Information Géographique et Forestière, France
European Citizen Science Association, Germany
StZ Felis, Germany
University of Heidelberg, Germany
Wageningen University, The Netherlands
VU University Amsterdam, The Netherlands
Joint Research Centre (JRC), Italy
Secure Dimensions, Germany
Friends of the Earth/Global 2000, Austria
City of Heidelberg, Germany
KriticalMass Ltd., UK
Sinergise plays an important role in the project as it leads the infrastructure work package, being responsible to build LandSense Engagement Platform. We will be using our existing tools such as Geopedia, Sentinel Hub and Giselle Farm Management.
Check LandSense project web-site to be informed about the project activities and results.