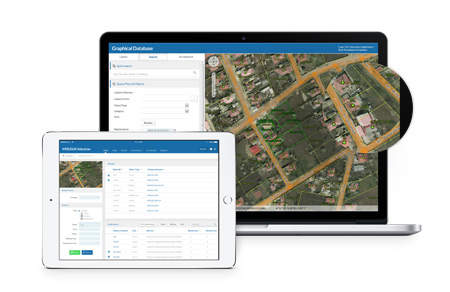 Sinergise is a GIS company building large turn-key geospatial systems in the fields of cloud GIS, agriculture and real-estate administration.
Sinergise was established in 2008 to develop enterprise-level solutions for managing spatial data, especially for support in land administration and agriculture processes. These are based on one of the first world-scale distributed GIS editing frameworks, Giselle, built in 2003 within company Cosylab (renowned company in the field of large experiments in physics, such as particle accelerators, fusion reactors, etc.), using its technology for distribution of millions of event data per second. In 2008 GIS business reached the sustainable level and Sinergise span-off from Cosylab to form an individual entity. In 12 years of operations Sinergise built solutions for large governmental clients in Europe (United Kingdom, France, Slovenia, Croatia, Macedonia, Montenegro, Czech Republic, Azerbaijan, Moldova) and Africa (Nigeria, Ghana, Tanzania, Mauritius), almost all of them still being supported nowadays. Altogether there are more than 2 million people annually using Sinergise's tools and its technology helps to manage more than 50 million property records and more than 500 million EUR of transactions annually.
Sinergise's disruptive technologies at present include:
Our clients include government institutions such as the Ministry of Agriculture, Forestry and Food, Ministry of the Environment and Spatial Planning as well as other administration bodies. Originating from Slovenia, our first applications were installed locally. In recent years we have obtained clients from Central and Western Europe and Africa.

Sinergise works with our clients as partnerships – we are not only focused on finishing specific projects but also on developing a long-term relationship with our customers and the users of our applications. Our systems are scalable and easy to configure so they can grow and evolve, solving diverse use-cases for different sets of user groups.