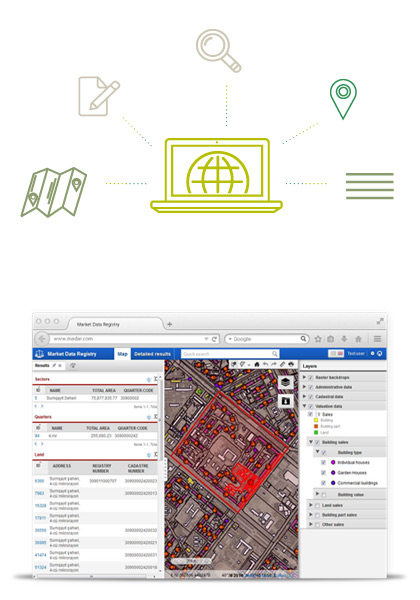 Our technology and expertise in the development of high-quality software applications allows us to create solutions that meet and exceed our clients' needs and expectations. Highly skilled software professionals with a deep understanding of geospatial information are here to create the information system you need.
We have successfully completed several projects involving spatial data capturing and spatial data analysis for customers in Slovenia and abroad. Most of our solutions are based on Giselle – our in-house framework for the efficient management and editing of spatial data. The most prominent application of the Giselle framework is the LPIS system used to support and Integrated Administration and Control System (IACS) in Slovenia and Croatia: the distributed system provides spatial visualization and editing capabilities to more than 500 simultaneous remote users. This project serves as excellent proof of both our GIS capabilities as well as the flexibility and efficiency of the Giselle framework.
Our products are aimed at IT support for agriculture and real-estate management – applications covering multiple fields and even integration between different departments in Government.