Sinergise and Geocento Partner to Enhance Sentinel Hub Access to Commercial Imagery with EarthImages

Geocento and Sinergise are delighted to announce their partnership to provide Sentinel Hub customers with effective and flexible access to the wide range of commercial imagery provided by EarthImages, bringing together two very popular imaging platforms. Sentinel Hub is a pathbreaking service, which combines access to Copernicus and other satellite imagery with instantaneous processing capabilities. EarthImages allows users to access commercial off-the-shelf or freshly collected data from over 250 satellites in one place, with intuitive search and end-to-end ordering tools.
By making Geocento's commercial imagery accessible to Sentinel Hub users, Sinergise customers will have the best of both commercial and non-commercial imagery and cloud processing for their workflows and applications.
Grega Milcinski, CEO of Sinergise, said "our partnership with Geocento is widening the choice for our users, to find the most relevant product". Kim Partington, CEO of Geocento, says that "ultimately, the full potential of Earth observation will lie in being able to combine data effectively from different sources so complementary capabilities can be exploited. Our partnership with Sinergise forms an important development in this regard".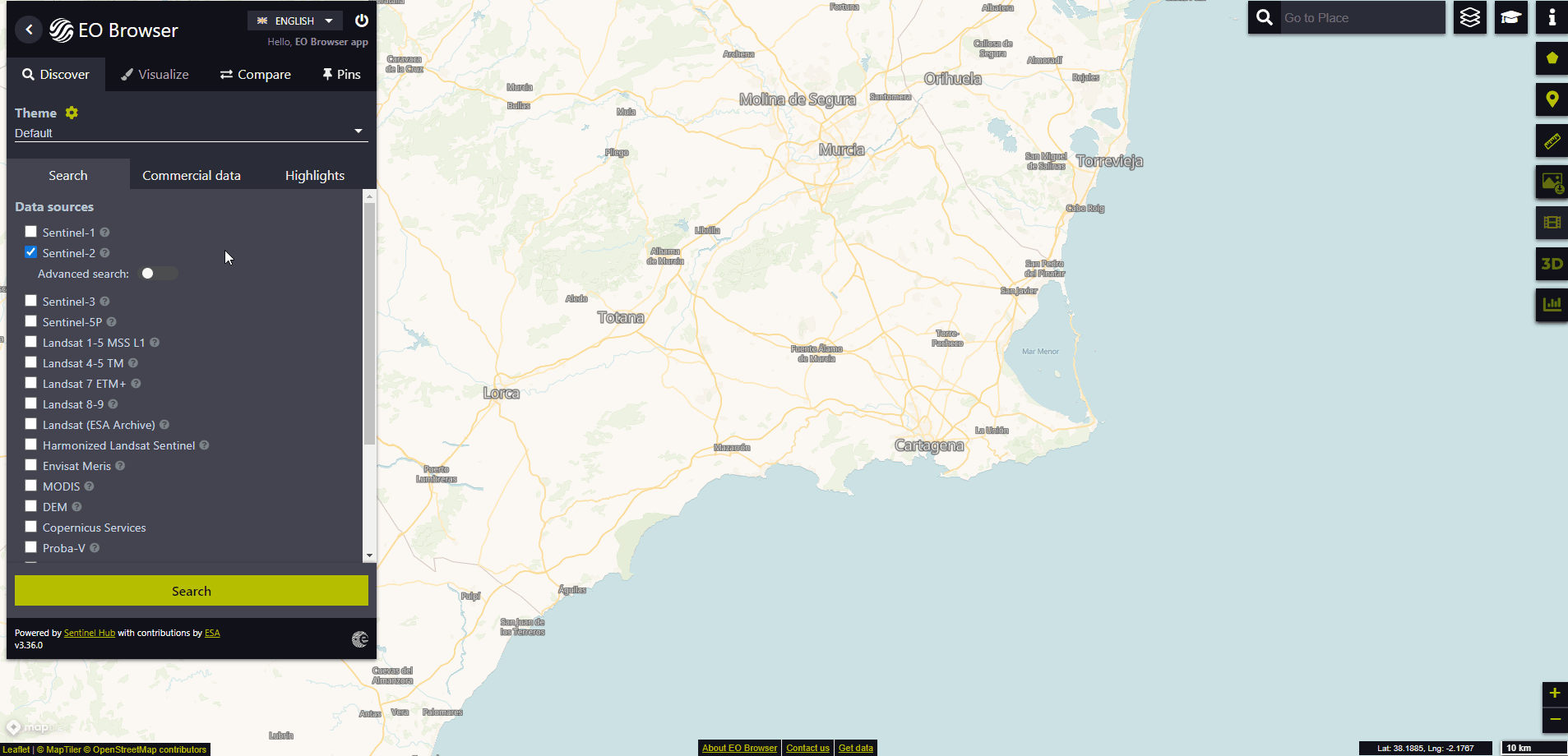 By using EarthImages, Geocento's data explorer, you now have the ability to easily obtain data collections that were not previously supported by Sentinel Hub. These collections can be integrated into our services as Third-Party Data Imports for further interactive exploration. Get started with our simple step-by-step guide and check it out in EO Browser.
Please contact info@geocento.com or info@sentinel-hub.com for more information.
About Geocento

Geocento is an imagery service and platform technology provider enabling straightforward, timely, and cost-effective access to satellite imagery through a unique combination of best-in-class platform technology, a vast variety of image sources and independent and committed customer support. The company has served customers in more than 65 countries, offering over 70m images as well as collection opportunities via its EarthImages platform, supported by agreements with over 20 image suppliers.
About Sinergise

Sinergise is a geospatial IT company with extensive expertise in Earth Observation, cloud and web technology, focusing to fields where it is creating the highest impact. It is best known for their Sentinel Hub, an award-winning satellite imagery archiving, processing and distribution service, which powers earth observation applications world-wide, processes hundreds of millions of requests every month, crunching close to 50 PB of data coming from Sentinel, Landsat, Planet, Pleiades, WorldView and other missions. Sinergise is developing and operating machine-learning based solutions for monitoring of the planet, from agriculture activities to identification of newly built constructions.