Sentinel Hub Custom Scripts Contest

Exciting news for all Remote Sensing enthusiasts! The Sentinel Hub Custom Script Contest has started.
With our data partners, the Copernicus EU Earth Observation programme and the European Space Agency, we are looking for new and innovative ideas and scripts. We invite you to participate in our Custom Script Contest by simply writing a useful custom script for the EO Browser. You can hand in up to three different scripts either as a single author or as a representative of a group.
We strongly encourage the participation of students, be it a university or high school. The contest could be an interesting project for high school science classes.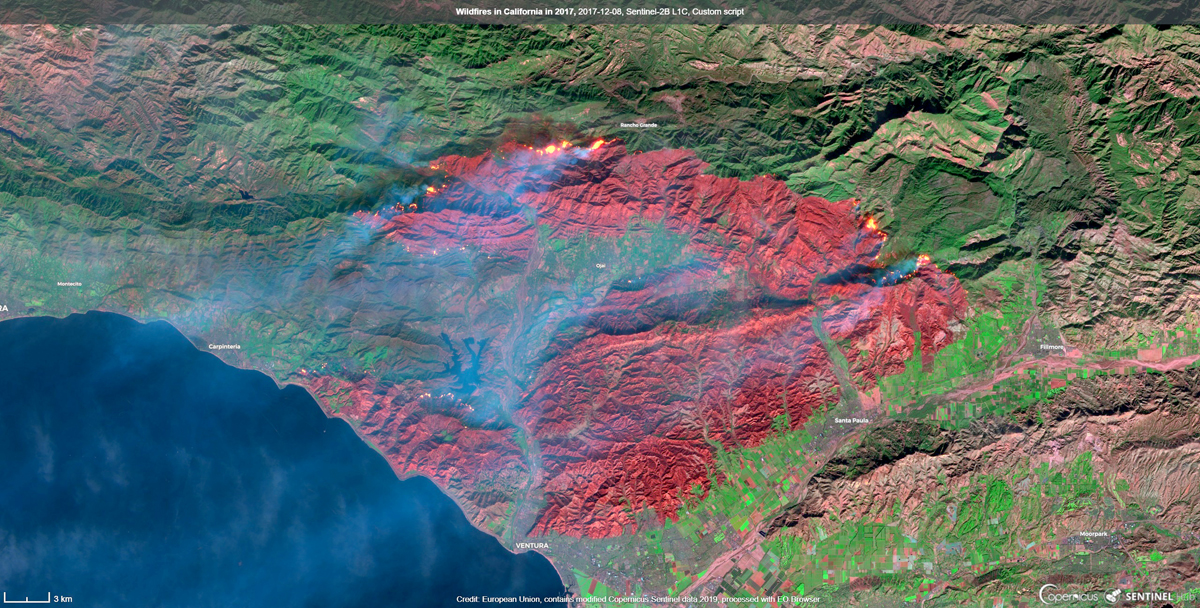 Infrared view of wildfires in California in 2017. Hot spots highlighted to show possible active fires. View script in EO Browser.
Win a trip to ESRIN in Rome!
Submit your custom script for the Sentinel Hub EO Browser until May 5, 2019 and you might win a trip to the European Space Research Institute (ESRIN), home of ESA's centre for Earth Observation. There you will be able to discuss your script with experts in the relevant fields, such as agriculture and forestry, marine environment, snow and glaciers, disaster management and prevention (wildfires, floods, hurricanes, …), air quality and urban planning, and other.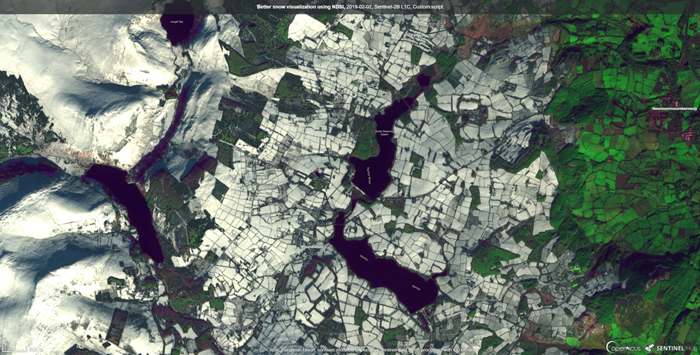 Better snow visualisation using NDSI. View script in EO Browser.
For more information about the attractive prizes, how to participate, who the jury is, how your script will be evaluated, and most important how to start, visit our official Custom Script Contest web page. We are looking forward to your submissions.
Check also our Sentinel Hub blog post and FAQ topic at the end of the page for details. You can always contact us through our Forum as well.