Introducing Sentinel Hub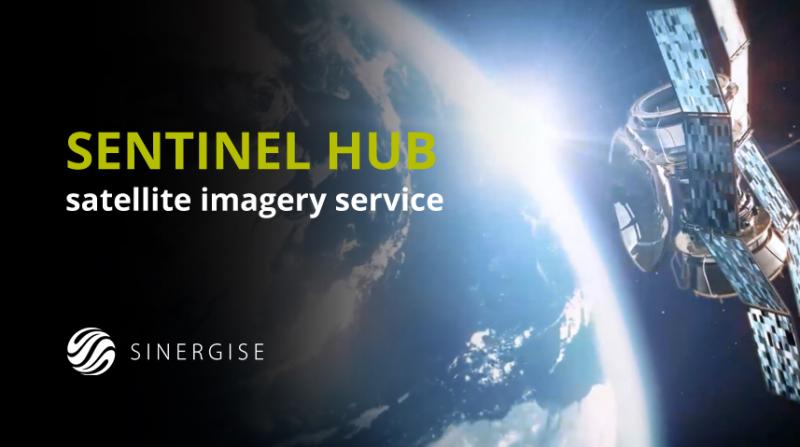 When NASA and USGS launched Landsat 8 a few years ago, it seemed that satellite imagery has finally opened a window for anybody to view Earth from space, and that was pretty cool. It gave us an image of every piece of the Earth every 16 days, and with some effort and quite a lot of bandwidth, one was able to discern the area he/she lives - from space. With a substantial amount of work one was able to see it better, squeezing the juice out of data by doing something experts know as pan-sharpening.
However, few months ago ESA did something even better. Next in the line of space Sentinels, Sentinel-2, is bringing higher resolution images of the same area every 10 days (in Europe every week!), a number that will even be halved by end of year when another satellite will be added to the Sentinel-2 constellation. That means we can expect a new 10-meter multi-spectral resolution scene of a place every few days here in Europe.
Another praiseworthy idea was ESA's decision to give away the data for free, without any restrictions. However, as with Landsat 8, it is far from easy for an individual to do something with these data. A web app, Scientific Hub, has been launched within Copernicus program. Through the Hub data can be accessed and downloaded. But it takes a while as it has imposed download limits (it's still free!) and it does not handle all the load very well. And when you finally get the data on your computer, you need special tools to open them (and trained specialist to use the tools in my opinion). The overall result is, it seems, that the data remain mostly unused. Such a waste...
Here at Sinergise we like satellite imagery and we love when it's free. We thought it would be good to do something about all these problems and so Sentinel Hub was born, trying to make it easier for a normal user (e.g. non-remote-sensing expert) to look through the space window down on Earth and to do something with the view.
To demonstrate the technology we have put in place, we have built a dedicated app - Postcards from space - that makes it possible for you to go and sift through the Sentinel-2 data, searching for the beautiful views from above that were never seen before. With tens of millions of square kilometres of area being added every day the chances of finding a gem like this are way higher than that of finding it lying in your backyard.
Postcards from space