ESA Director General Johann Dietrich Wörner visits Sinergise

On February 16, Director General of the European Space Agency (ESA) Johann-Dietrich Wörner visited Slovenia to enhance the possibilities of ESA's help to develop Slovenian industry and academia.
During his visit Mr. Wörner discussed with Slovenian Economy Minister Zdravko Počivalšek ways of Slovenia and ESA to intensify cooperation. There are about 40 companies in the country that are interested in the development of new products in the areas of space and technology.
Although Slovenia has been a member of ESA only since December 2016, ESA and Slovenian GIS company Sinergise, best known for their Copernicus Masters award winning Sentinel Hub, already developed strong business relationship. Last joint product being EO Browser, which ESA's staff is using to analyse the latest satellite acquisitions. Application is open to interested professionals as well.
A part of Mr. Wörner's afternoon schedule was also a visit to Sinergise. The main discussion points were focused on how ESA is helping small companies like Sinergise, to become champions of the space race, as well as what could be improved in the process.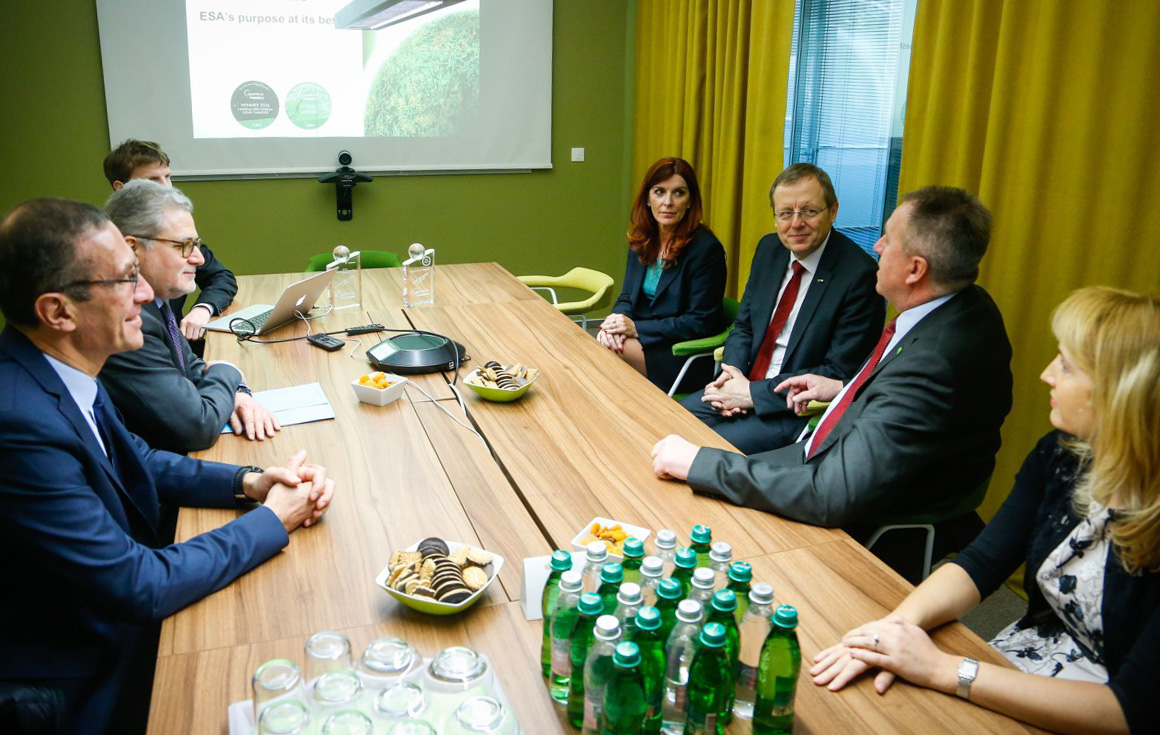 At Sinergise (photo Anze Malovrh/STA)
ESA's delegation and Slovenian space industry representatives (Miha Kadunc, Sinergise's CTO is fifth from the left) - photo: Anze Malovrh/STA